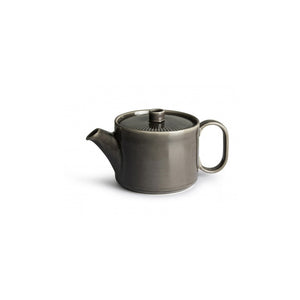 This teapot with its characteristic relief pattern is part of the Coffee & More series created by Sagaform, in collaboration with designer Margot Marolo.
The design of the series is a flirtation with the direct, playful, straight-talking language of the 1970s. A fabulous piece for everyday style.
Microwave and dishwasher safe.
Materials: Stoneware.
Capacity: 1.2 L.
Dimensions: H 120 mm.