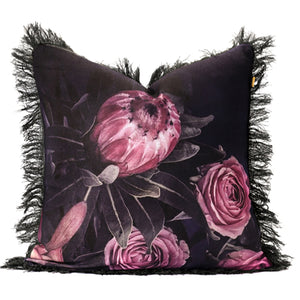 Digitally printed with a photograph of a beautiful bouquet of flowers, featuring roses, eucaliptus, pale pink protea and white pom pom dahlias, this cushion also features grey fringing all around the boarder.
The cover is machine washable at 30 degrees and comes with a non-live plucked feather inner.
Brand Raine And Humble

100% cotton cushion cover measuring 45x45cm.